REST
"What is it like to rest momentarily, in a place of eternal rest?"
is a question asked before the audience is invited to lie down on stretchers in the middle of the East Perth Cemeteries at night. Looking up at the star filled sky it provides an opportunity to ponder and consider one's place in the universe.
REST is an immersive promenade theatre experience presented at East Perth Cemeteries in 2019. The result of a collaborative partnership between the National Trust of Western Australia and the WA Youth Theatre Company it shared the diverse and extraordinary histories of this significant heritage place with new audiences through site specific performance.
In a highly collaborative process Director James Berlyn worked with the emerging performers and technicians from WAYTCo and professional actors and to test ideas and concepts. The stories of some of the 10,000 people buried at the Cemeteries that resonated with the 20 strong cast were selected by them for their personal and contemporary relevance. These stories were shared one-on-one with the audience, making strong and emotive connections between the past and the present, moving some people to tears and leaving others to question their own opinions and attitudes.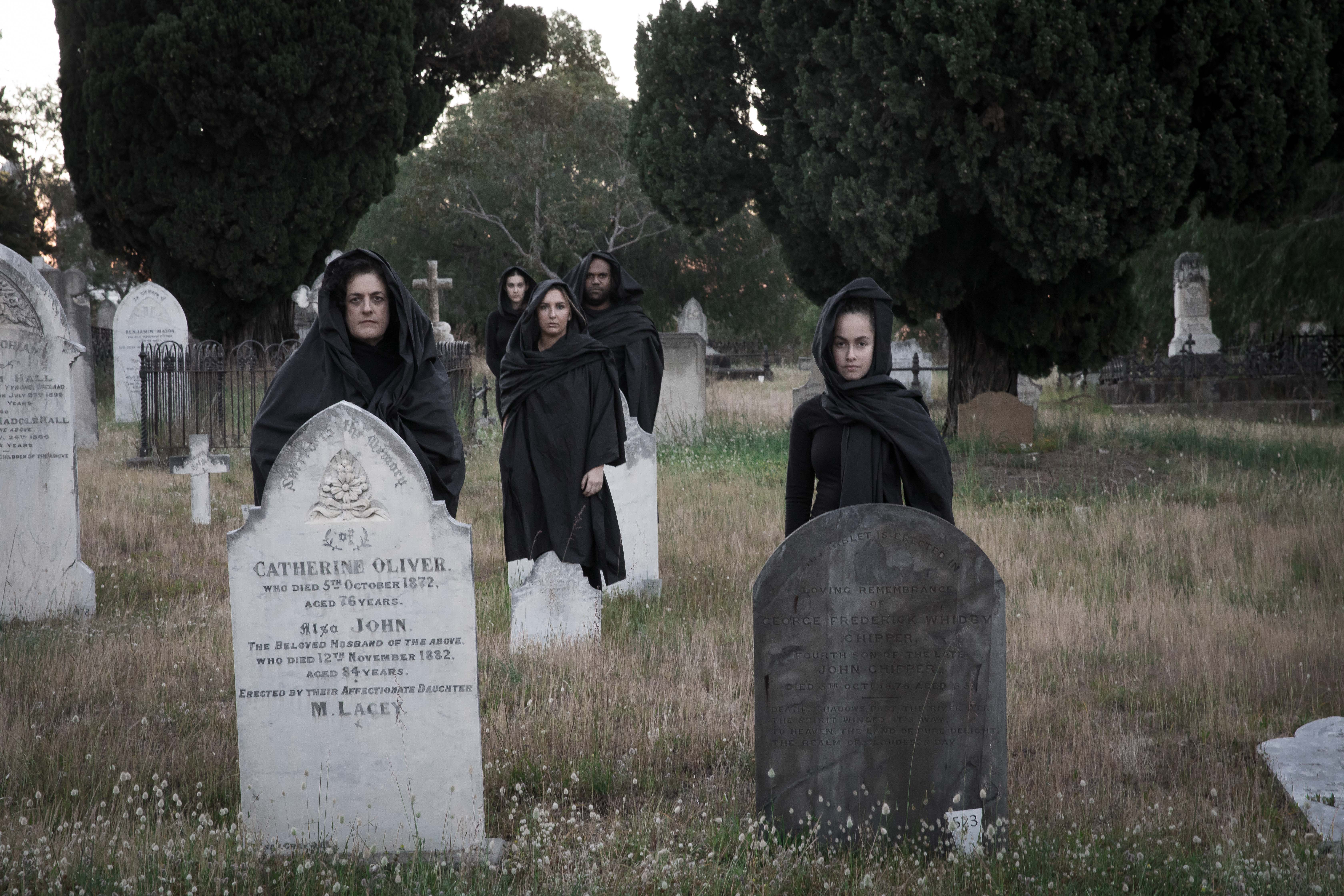 Photo: David Cox
The diversity of the colony's population is well represented by the gravesites so the content of REST was highly inclusive, referencing myriad faith and cultural traditions, countries of origin, occupations and abilities spread across the eight cemeteries. The connections of Aboriginal people to the land on which the Cemeteries are situated is a thread that ran throughout the show. The WAYTCo cast (ranging in age from 15 to 25) was equally diverse and highly inclusive.
REST combined historical evidence with the contemporary perspectives of young people to provide a layered, nuanced and innovative investigation of the Cemeteries and the stories it represents. The intangible was made real and the audience was immersed in the Cemeteries in a way that is destined to remain with them for a long time to come.
Critically acclaimed REST was the highlight of the 2019 Fringe Festival. At the end of the sell-out it won the Theatre Award, the West Australian Arts Editor Award and the ultimate Martin Sims Award, making the first time any show had won more than one award in a season.
This unique piece of theatre went on to win the 2019 Museums and Galleries Australia National Award for Interpretation, Learning & Engagement Award in the Level 2 category. This is second time the National Trust of Western Australia has won this award. In 2017 it won for Sound from the Ground, also focussed on East Perth Cemeteries.
As one audience member so eloquently stated "REST was like the best funerals, both moving and emotionally satisfying."
Click below to get a little REST for yourself.